Baptism is a symbolic ritual by which the person being Baptised acknowledges God in their live and makes a commitment to live in full and consistent recognition of that love.
In the Scottish Episcopal Church we Baptised both adults and infants. Water is used to symbolise new life, oil to symbolise the healing nature of that new life, and light to symbolise God's constant presence in that new life.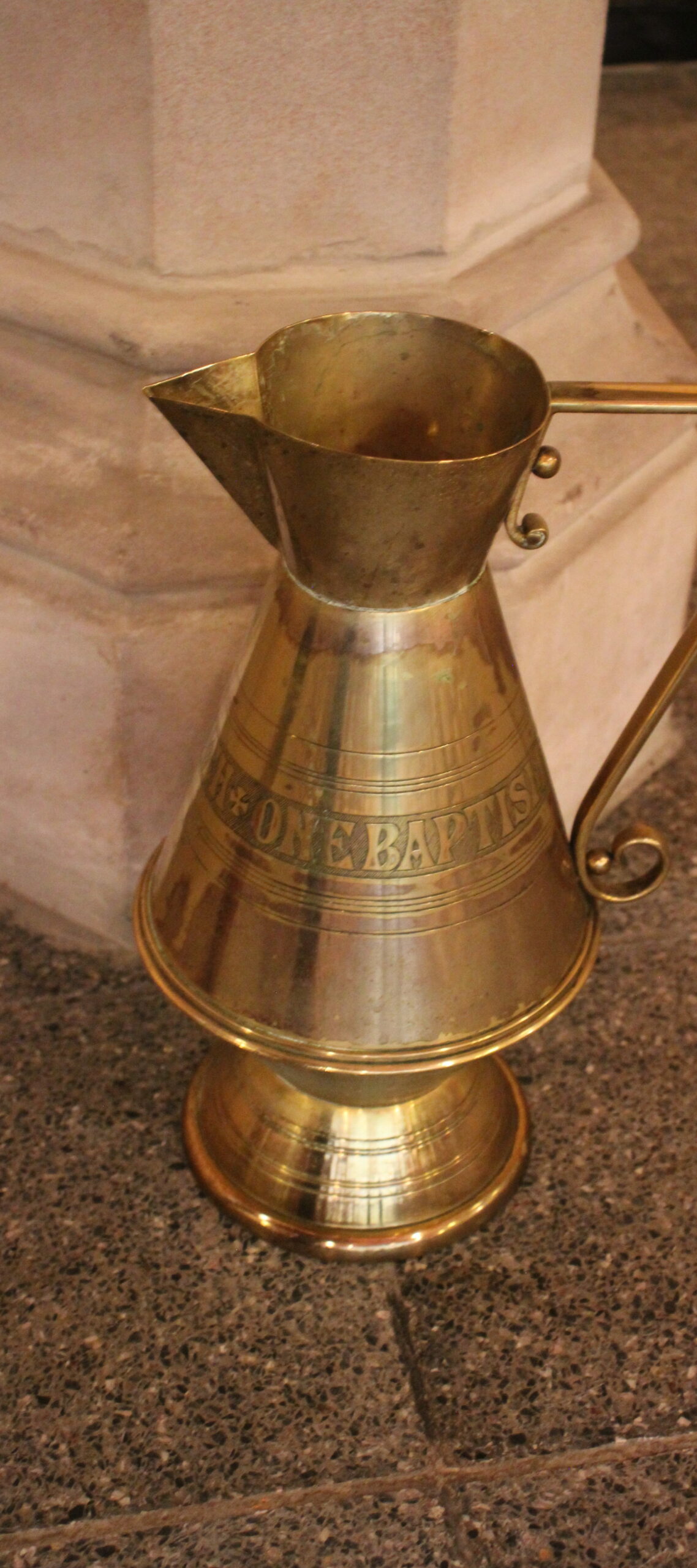 Water – All life comes from water and life can not exist without water. Despite not knowing the science behinds this, those who first believed in God knew of the importance of water. Water features heavily in the early stories of how people grew to understand God, the world and their place in it. From the creation narratives which describe the whole earth beginning as a waterless void; to the parting of the Re(e)d Sea; to Jesus' own Baptism.
Oil – Throughout the story of God's people, oil is used for anointing people identifying them as people who God is with. From the King's of the Old Testament to Mary anointing Jesus' feet before his death.
Light – The first thing that came into begin was light. Without light there is nothing to see or be seen. We need light to help us navigate the world. One of Jesus' many names is The Light of the World.
If you would like to know more about having a Baptism at Holy Name please email.